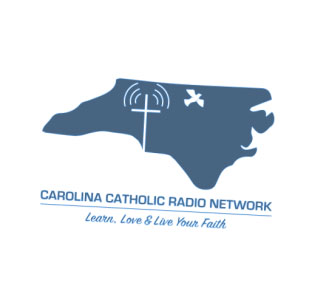 BELMONT — A pledge drive to help Carolina Catholic Radio Network launch two Triad-area radio stations kicked off on Ash Wednesday.
The two new stations, part of five total new stations planned to cover 90 percent of the Catholics in the diocese, would provide Catholic radio programming to Greensboro, Winston-Salem, High Point and extend from Mocksville to Burlington, Eden to Asheboro and Pilot Mountain to Lexington, said David Papandrea, who serves as a "media missionary" for EWTN in the area. The estimated population in the listening area is over 1 million.
The CCRN has an agreement in principle to lease two Piedmont Triad-area radio stations from 2018 to 2019 with a cost of $72,000 annually. It would cost an additional $48,000 for local programming and operations.
For the "highway to heaven" to start broadcasting EWTN and local Catholic programing, the CCRN needs financial support. Papandrea said they would need about pledge support of $10,000 monthly to launch and operate the Triad area stations. He hopes to raise this money through customized ad campaigns from businesses, Knights of Columbus councils and individual donations.
The fundraising campaign kicked off on Ash Wednesday, with hope to raise annual pledges of $300,000 total to green-light all five stations. Those include two additional stations planned in Charlotte, one alone I-85/485 and another along I-77 and I-40, and a third in Asheville.
The CCRN was created last year and the network has one station on the air: Belmont Abbey College's WBAC-LPFM 101.5. The test station in Salisbury was on the air for nearly six months. It went dark in the fall.
Donations can be made online at www.CarolinaCatholicRadio.org or by mail to Carolina Catholic Radio Network, P.O. Box 1148, Clemmons, NC 27012-1148.
For details, contact David Papandrea at 704-880-0260 or This email address is being protected from spambots. You need JavaScript enabled to view it..
— Kimberly Bender, online reporter