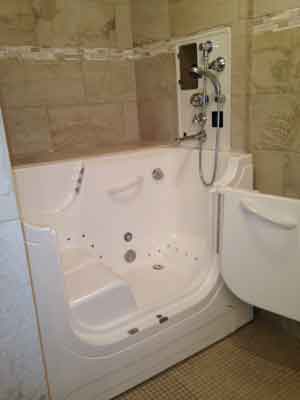 BELMONT — The Community Foundation of Gaston County recently presented a donation of $10,000 to House of Mercy to provide a new therapeutic wheelchair-accessible tub for its residents.
In addition to the new tub, the project required plumbing, electrical work and tile.
House of Mercy is a ministry of the Sisters of Mercy providing a home and compassionate nursing care for low-income persons living with AIDS.
— Marjorie Storch