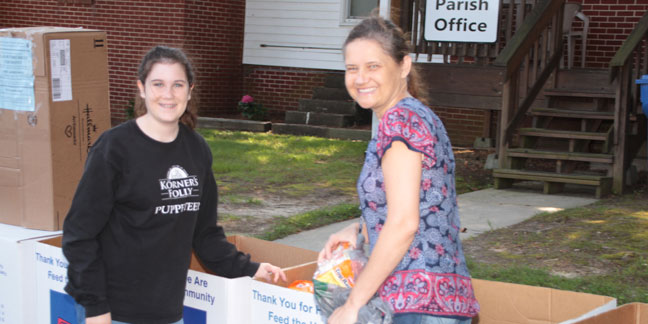 KERNERSVILLE — Holy Cross Church hosted its fourth annual Food Drive June 3 to benefit their local Second Harvest Food Bank. Banners were positioned the week prior, and volunteers held signs and waved at passersby the day of the drive.
Donations were collected during the recent Relay for Life rally and one compassionate young lady had asked guests attending her birthday party to bring an item to donate. Many brought more than one item.
Pictured collecting donated food items are Elizabeth Liotard and her mother, Marta Liotard. Despite the generosity of so many, the need for food donations is still great, according to Joseph Kilar, the new food drive manager of the Second Harvest Food Bank in Winston-Salem.
— N.J. Clausen and John Bunyea, correspondent