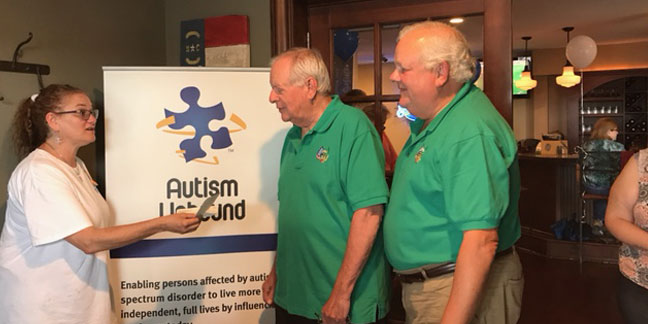 HIGH POINT — Annually the graduating class of Immaculate Heart of Mary School participates in a Respect Life Essay competition, just prior to graduation.
The event, organized by the parish Respect Life Committee and sponsored by the Bishop Hafey Knights of Columbus Council 4507, received 29 essay entries this year on a variety of life related issues. These were judged by a panel of five parishioners, under the guidance of Dr. Maryann Leonard, chair of the English Department, who provided the scores with a template that contained critical elements such as focus on the subject, textual evidence supporting the writer's position, understanding of the subject and a call to action for others to accept their Christian responsibility The top three essayists and their subjects were: Claire Peters, first place, immigration; Michelle Petrangeli, second place, abortion; and Diana Arellano, third place, stem cell research.
All the participants received congratulatory comments from Fr. Tom Norris, O.S.F.S., parochial vicar, and Dr. Leonard, on the spiritual impact of their subjects and quality of their writing.
— Photo provided by Gerry Bratt, Carrie Vest and Don Barrett