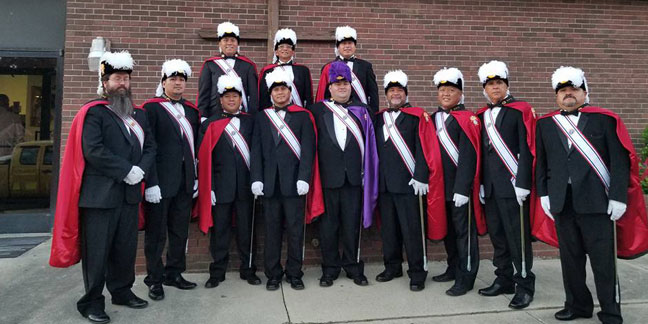 ASHEBORO — St. Joseph Church's Knights of Columbus Council 10891's Fourth Degree Sir Knights participated in the parish's confirmation Mass Aug. 21 celebrated by Bishop Peter Jugis.
Fourteen Knights completed their Fourth Degree over the past two years and recently purchased their ceremonial regalia. They received their training from Paul Spire, state marshal, in preparation for this duty. Twelve of the 14 were participants for their first Fourth Degree Honor Guard since they became Sir Knights.
Pictured are: (from left, front row) Jason Kroeger, Victor Alvarenga, Filimon Guttierrez, David Martinez, Chuck Lyon (Commander and Grand Knight), Ruben Martinez, Cecil Piansay, Franklin Lara and Gerardo Baron; and (back row) Alejandro Garcia, Domingo Garcia and Roberto Perez.
— Stephen Gage