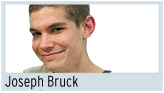 "I look at Him, and He looks at me." These words are traditionally attributed to a quiet man from years ago who was usually found in a church. When the Curé of Ars, Father John Vianney, noticed how much time his parishioner was spending in front of our Lord, this affectionate explanation was given. After all, what better way could there be to describe such a beautiful gaze between man and his God?
Quoting St. John Damascene, the Catechism defines prayer as the "raising of one's mind and heart to God, or the requesting of good things from God" (Catechism of the Catholic Church 2559).
We do it at night, we do it on Sundays, and we do it before meals. But how can we best learn how to pray well – in other words, the way God teaches us to pray? The answer lies in the Catechism and in Sacred Scripture. As the former so eloquently explains, humility "is the foundation of prayer." "Whether we realize it or not, prayer is the encounter of God's thirst with ours" (CCC 2559-2560). And in the words of Christ Himself, When "you pray, go into your room and shut the door and pray to your Father who is in secret; and your Father who sees in secret will reward you" (Matthew 6:6).
So to pray with purity of heart, we must recognize our needs and our littleness before God. As Catholics, we have the benefit of many wonderful vocal prayers, such as the rosary, a special favorite of our Blessed Mother's. In this prayer, the consistent rhythm of the Hail Mary helps us to meditate upon the many events in the Savior's life. Of course, we should also pray interiorly as well, which can be done at any time, regardless of the circumstances. In fact, no matter how busy we ever become, even a simple "My Jesus, I love you!" is of great value when said with love.
Prayer isn't easy. On the contrary, it's often a battle. Distraction, discouragement and weak faith may disquiet us and attempt to frustrate our attempts to talk with God, especially during times of great pain or loss. Even so, God will always be there for us, whether we run to Him with joyful hearts or fall into His open arms with extreme sadness. Prayer, in the end, is how we grow closer to God each day – combined with charity, love and hard work.
If you have trouble praying or feel unemotional sometimes, don't worry! Love is not a feeling. It's a decision to will the good of another, as St. Thomas Aquinas discovered. May we all strive to pray with more love and hope every day, trusting in the infinite mercy of Jesus and His Blessed Mother!
Joseph Bruck is a parishioner of St. Patrick Cathedral in Charlotte.