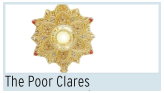 Something sadly lost in our world today is an understanding and appreciation of the beauty of true womanhood. Women have been encouraged by our culture to set aside the special gifts connected to their femininity and embrace an asexual self-assertiveness that focuses on equality and an over-emphasized personal autonomy.
What's lost in all this is the acknowledgment of the qualities inherently planted in the feminine nature which are irreplaceably valuable.
In his classic novel "Les Miserables," Victor Hugo outlines the attractive elements of the feminine spirit that almost defies definition: "Woman feels and speaks with the tender instinct of the heart, that infallibility. Nobody knows like a woman how to say things that are both sweet and profound. Sweetness and depth, this is all of woman; this is all of Heaven."
Women in our world today have come to be ashamed of the "sweetness" and "tenderness" that Hugo referred to. Too often, these feminine gifts are considered to betray weakness. Far from proclaiming women's rights, our culture has bought into the lie that womanhood is submissive and somehow second-rate. Instead of being proud of womanhood and its equal dignity alongside that of man, that cultural norm unwittingly reiterates that male characteristics are the only ones truly deserving of respect.
What our world needs now more than ever is women who are not afraid to be women. But before we can get to that point, it is necessary to first re-educate ourselves on what authentic femininity is.
St. Teresa Benedicta of the Cross, or Edith Stein as she is better known, understood quite deeply what it meant to be created by God as a woman, and what He intended to entrust and manifest through the gift of femininity.
Through her studies and prayer, she began to grasp that something very precious had been lost in her own time, one that saw the birth of what was widely billed as women's emancipation.
Stein was no ultra-conservative traditionalist. She was on the front lines herself – pursuing a career in the field of phenomenology, which was at the time almost exclusively dominated by men. She was an independent, single and highly successful professor until entering a Carmelite convent in her 40s. It should follow, then, that her writings on womanhood would contain a balance not often seen, and sorely needed, nearly a century later.
In a lecture with the unfortunately dry title "Fundamental Principles of Women's Education," Stein paints a captivating portrait of what she defines as the essential marks of a woman's soul.
She states that a woman's soul is made to be expansive, quiet, warm, clear, self-contained, empty of itself, and mistress of itself.
Each item in this list of gifts is rich in meaning and depth. Some may seem at first glance to be contradictory. How can one be self-contained and empty of oneself? The reality, however, is that each builds upon the others in developing the characteristics that are so familiarly feminine.
A woman's soul is naturally compassionate and receptive to others. When we think of womanhood, we think of a gentle embracing of others, a deep spiritual quality that seems so closely tied to the ethereal, the eternal. There is an intrinsic openness and acceptance of the beauty of every creature and child of God, even if present only in potential. There is present a quiet and warm tenderness which sees the burdens carried by each soul, and nurtures the emotional life of each which is so often dangerously fragile. Woman is fashioned, in Stein's words, "to be a shelter in which other souls may unfold" and be nourished and cherished with authentic love.
She looks at these qualities as pointing to the two basic vocations of woman: to the role of companion and support to man, and to motherhood.
Though these gifts may indeed be instinctual to some degree in women, they must be formed, guided and developed. Without the proper discipline and curbing of extremes, they can lead to pitfalls. A woman may become too possessive of those she loves, or she may play on the power of others' emotions to control or get her own way. She may use the ability to perceive the needs and feelings of others more as a tool to satisfy curiosity or to distract herself from what is most important.
It is here that women must pause and reflect once more on the ideals of woman's soul. She may gaze upon these lived out and personified by the most perfect of women, Our Blessed Lady. In the coming weeks, we will reflect more in depth on each of these qualities and gifts, and see how they may be lived out in the daily lives of women and brought to perfection through lives of grace.
It is time to rediscover and relearn the truly feminine, and for us to be proud of the incredible beauty of womanhood which God created.
Sister Marie Thérèse of the Divine Child Jesus is professed with the Poor Clare Nuns of Perpetual Adoration St. Joseph Monastery in Charlotte. Learn more about the Poor Clares at www.stjosephmonastery.com. This is the first in a five-part series exploring Edith Stein's views on womanhood. In the next edition: "Shelter of souls."