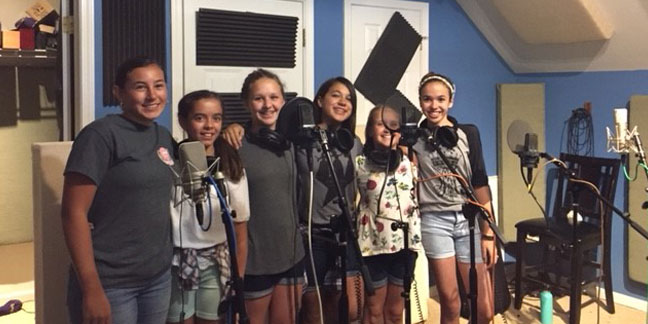 HUNTERSVILLE — A 14-year-old with "the voice of an angel" and a choir of youth aged 9 to 14 are softening hearts with their pro-life message one song at a time. They are the face of the D3 Foundation's efforts to share Christian art and music focused on God's love for all, especially the most vulnerable among us such as the pre-born, the sick, the poor and the elderly.
The youth are lending their talents to pro-life songs and videos, hoping to change hearts and minds about abortion. Their first song, "Let Me Live," was recorded last summer and includes a video. Their latest song, "We Stand," is also now available.
The D3 Foundation was created six months ago, a labor of love of Doug Abell Sr. He is a retired psychiatric nurse and a parishioner of St. Mark Church. Since retiring and moving to North Carolina, he and his wife joined the parish's Respect Life Ministry and have regularly prayed outside local abortion facilities.
Abell named the non-profit outreach D3 in honor of the three generations of his family – himself, his son and his grandson, all named Doug – volunteering to spread the Gospel message of life through the work of the foundation.
"What we are trying to do is promote Christian ideas…mostly by our youth," Abell explains. "When people see these (songs and videos) we want them to feel something. We want them to think and we want them to change their minds.
"We basically want to change hearts and minds on what abortion is…We're not condemning anyone. We just want to change hearts and minds."
Abell and the foundation seek students interested in using their God-given gifts to write, sing, draw and perform in Christian art and music productions to be shared with the community. Projects are funded through donations of time, talent and treasure of individual and community sponsors.
All proceeds received by the D3 Foundation from these projects are reinvested in its three-fold mission to support the production of Christian art and music projects; support teachers at Catholic schools in need of financial assistance for personal or professional development; and offer tuition assistance for students and their families who desire a Catholic education.
Abell says the idea to express ways to convert hearts on abortion came from promptings of the Holy Spirit. "I kept seeing children I thought were aborted children. I wrote a book of poetry on that called "The House Behind the Trees, Poems for the Aborted Child."
He believes his poems sound like songs, so he thought it would be good to have children sing them. He wrote the lyrics and one day when he was at Mass at St. Mark Church thinking about who could sing the songs, he heard Rebekah Martinez cantoring at Mass. He asked his wife who she was.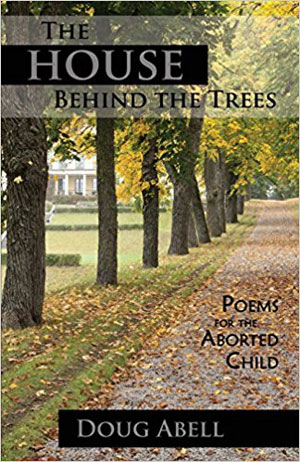 "It was almost like on cue, Rebekah started singing. She has a great voice and it's only getting better," he says. "At that moment at Mass I thought, 'You were sent from heaven!'"
Martinez, 14, is happy to volunteer to be part of the pro-life efforts of the foundation.
"It's a really great thing we are doing," she says. "It's amazing that so many people want to do this for the same reason. We all want to save babies, to save their lives. We all want this to end. We want to do this together."
Sisters Bella and Bree Spaedy, 13 and 11, are lending their voices on the recordings. Bella says she is part of this outreach to "use my voice to spread awareness about the terrible evil of abortion." And Bree says she also wants "to do my part in helping to stop abortion."
Other backup singers include Elizabeth and Mollie Obermiller, 14 and 12.
Elizabeth says, "I wanted to be a part of this because it's important that I speak out against abortion. It's sad and wrong that people who never got the chance to live could have contributed to the world in amazing and beautiful ways.
Mollie explains that she wanted to be part of D3 Foundation's projects because people need to hear the pro-life message in this beautiful way.
"I hope when people hear us sing these songs, they are encouraged to pray to end abortion. One small organization like D3 Foundation can make a difference."
Fifteen young people from the parish are currently signed up to volunteer their talents for upcoming projects to bring about a "civilization of love," as promoted by St. John Paul II.
"We're looking for kids who are artists too. We are looking for good pro-life art," he explains.
D3 Foundation's initial single, "Let Me Live," launched on iTunes and Amazon. The "Let Me Live" video is on YouTube and the D3 Foundation website. A second single, "We Stand," is now available.
Martinez, lead vocalist on the songs, says she hopes that when people hear it, they get the good out of it.
"I want people to listen and see the video and I want them to think and know that it can change someone's life. It can save someone's life."
For more information, to donate or to listen to the pro-life songs, go to www.d3foundationnc.org.
— SueAnn Howell, Senior reporter