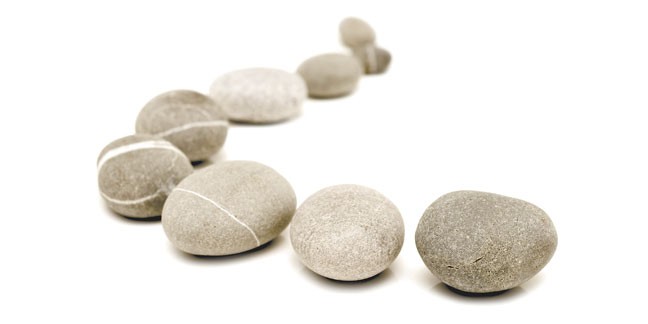 The history of African American Catholicism began with the arrival of the Spanish settlers in the 16th century in Florida.
In fact, on the first page of the 16th-century baptismal registers are the names of black infants who were baptized into the Body of Christ along with white infants in St. Augustine Church. Although the history of American Catholics is intertwined with the history of people of color, from the colonial period until today, African American Catholics have been too often the forgotten factor in the history of the Church in America.
A WITNESS TO THE SPIRIT
One evening in Paris in 1954, a renowned African American jazz pianist walked off the stage during a performance, cutting short her tour. Mary Lou Williams had reached a high point in her career as musician, composer, and jazz pianist before she returned to New York and went into seclusion. In a nearby Catholic church, she found a shelter, and she found God. In 1956, Mary Lou Williams entered the Catholic Church.
She had been born Mary Elfrieda Scruggs in Atlanta in 1910. Growing up in Pittsburgh, she was recognized as a child prodigy with remarkable musical gifts.
Encouraged by the priest who received her into the Church, Williams began composing religious music in a jazz idiom: three Masses and a cantata in honor of St. Martin de Porres. She began to work for the needy and to teach young students.
She was artist-in-residence at Duke University in North Carolina when she died in 1981. At the time of her death, she left a legacy of art and beauty. Even more, she left the example of how the artist's performance can be channeled into prayer and how music might become the witness of the spiritual.
At some point, everyone must call a halt and evaluate the meaning of one's life. The wisdom of Mary Lou Williams was to step back, to listen and to evaluate. This is the turning point in one's life journey. This is when all of us can look back and see God's intervention in ourselves, in our community, and in our world.
LAYING THE FOUNDATION
About 40 miles southwest of Charleston, S.C., stands a small church built in honor of St. James the Greater. This church is a witness to the faith of black Catholics who persevered in their Catholic faith without priest or Church for almost 40 years.
Before the Civil War, this small community known as Thomson's Crossroad and later Catholic Crossroad was the site of several plantations. The plantation owners and many of their slaves had converted to Catholicism in the 1830s, and a church was erected and dedicated to St. James the Greater by Bishop John England of Charleston in 1833.
The church was burned down in 1856, and the plantation owners moved away after the Civil War. But the black Catholics remained and so did their faith, thanks to the fidelity and zeal of a former slave, Vincent de Paul Davis, who owned a general store where he taught children their prayers and acted as godfather to the many infants who were carried to Catholic churches, often at a distance, where they were baptized. The old baptismal register now located at St. Anthony Church in Walterboro, S.C., reveals several pages of names of people who were baptized with Vincent de Paul Davis as their sponsor.
Around 1892 the community of some 60 black Catholics was "discovered" by a Pallotine priest from Charleston, Father Daniel Berberich, who celebrated Mass with them twice a month. By 1894 a new church was built. Three years later a parochial school was added with a local teacher, and by 1901 there were two lay teachers. The present church was constructed in 1935.
Catholic Hill, its unofficial name, is a reminder to us all that a church is built of living stones. In this instance, they were those whose faith had been able to withstand time and neglect. The history of black Catholics is an ongoing saga of how black laypeople built our Church and made firm its foundation even when others had forgotten them. Today St. James the Greater is still a mission and still a spiritual home for the local black community.
Catholics, both white and black, are accustomed to thinking of African American Catholics as recent converts. In fact, any ministry in the African American community will reveal many blacks whose Catholicism goes back to the dark days of slavery. Many have left the Church because of neglect or outright hostility. Others felt that they were unwelcome and undernourished. Today, being black and Catholic means shining the beacon of hope in the darkness of discouragement, the searchlight of faith in the darkness of misunderstanding. Daniel Rudd, the black Catholic leader of the 19th century, described the black Catholic community's task "to be a leaven for the race."
GOD'S MAN OF HOPE
There is no other way to describe Augustus Tolton than as a man of hope. He had learned to hope in the face of incredible odds. Born a slave in Missouri in 1854, the second of three children of Martha Chisley Tolton and Peter Paul Tolton, both slaves and both Catholics, he escaped from slavery with his mother, sister and brother during the Civil War. His father had run away to join the Union Army in St. Louis, where he soon died.
Martha Tolton crossed the Mississippi River with her three children in a rowboat to Illinois where she joined many other blacks who had fled slavery to a free state. Growing up in poverty, Augustus soon developed a desire to become a priest.
With the support of two priests in Quincy, Ill., one of whom was a Franciscan, he looked for a seminary where he could study, but no American seminary was willing to accept an African American as a student.
Hoping against hope, with the help of the minister general of the Franciscans, Augustus Tolton found a place at Urban College in Rome, the seminary attached to the Congregation for the Propagation of the Faith, where students from Africa were already enrolled. When the time came for Tolton to be ordained, the cardinal prefect of the congregation announced that if Americans had never seen a black priest it was time for them to see one.
After his ordination in 1886, Father Tolton was sent home to Quincy, where he had a triumphal return. Later, however, he suffered petty persecution by a fellow priest in a nearby parish. In 1889 Father Tolton moved to Chicago, and with the support of the archbishop, began a black parish with the name of St. Monica.
That same year St. Katharine Drexel began the Sisters of the Blessed Sacrament, whose vocation was to evangelize blacks and Native Americans. Drexel used the enormous fortune left to her by her father for her work. In 1890 Father Tolton wrote to her asking for financial help in the construction of his parish in Chicago.
His letters reveal the great simplicity of this very holy man and the sense that he had of the burden God had given him in the service of African Americans. In an 1891 letter to Drexel, he wrote: "I for one cannot tell how to conduct myself when I see one person at last showing their love for the colored race. One thing I do know and that is it took the Catholic Church 100 years here in America to show up such a person as yourself. ... In the whole history of the church in America we can't find one person that has sworn to lay out their treasury for the sole benefit of the colored and Indians. As I stand alone as the first Negro priest of America, so you Mother Catherine stand alone as the first one to make such a sacrifice for the cause of a downtrodden race. Hence the South is looking on with an angry eye, the North in many places is criticizing every act. Just as it is watching every move I make. I suppose that is the reason why we had no Negro priest before this day, they watch us just the same as the Pharisees did our Lord."
He went on to express his great hope for the future: "I really feel that there will be a stir all over the United States when I begin my church. I shall work and pull at it as long as God gives me life, for I see that I have principalities to resist anywhere and everywhere I go."
Father Tolton did not know that the Healy brothers, former slaves from Georgia, were the first black priests in America. Still Father Tolton, whom everyone knew to be black, did leave a model of holiness and service that would inspire the many African American priests who would follow him. He died suddenly in 1897. His life was a witness to one man's untiring hope; we are a witness to his undying faith.
The story of the first black priests in the United States is in many instances a tragic one. Still, it is also a story of courage and perseverance. In fact, this alternating experience of tragedy and courage, discouragement and achievement is the story of everyone who takes up the cross daily to follow Christ. Evangelization in our Church today for African Americans means recalling the story of the black saints in our country who blazed a trail before us.
LEAVEN IN THE WORLD
In 1964, a small African American woman named Lena Edwards, already a living legend, was awarded the Presidential Medal of Freedom by President Lyndon B. Johnson. She was an indefatigable worker in the cause of health and healing, especially for the poor and the forgotten.
Born in 1900 into a black, Catholic, middle-class family in Washington, D.C., she was still in high school when she developed a desire to become a physician. She attended Howard University in Washington, D.C., a traditionally black university, where her father was a professor in the dental school. In 1924 she graduated from the medical school at Howard and began her medical practice in Jersey City, N.J., with her husband, also a physician.
Dr. Lena Edwards became a specialist in obstetrics and gynecology, serving on the staff of the Margaret Hague Maternity Hospital for almost 30 years before accepting a teaching position back in Washington, D.C., at Howard University Medical School.
Edwards was as fervent a Catholic as she was a physician. She raised six children, one of whom is an Atonement Friar, almost single-handedly. A Franciscan tertiary, she attended Mass daily and personally lived a life of voluntary poverty. Besides her participation in civic affairs, she worked for interracial justice as a member of the Catholic Interracial Council. She served just as faithfully in community affairs related to the welfare of the poor and to minorities. In her teaching she stressed the need for physicians to be as concerned about the social conditions of their patients as with their medical needs.
At 60, Edwards gave up her teaching and went to Texas to practice medicine among migrant workers. Using her own funds and money from other sources, she began a maternity hospital, trained a staff, and started a credit union.
Eventually forced to give up her work among the migrant laborers because of ill health, she returned to New Jersey where she continued her community work, her talks and conferences, as well as her financial support of many college students, including the establishment of a scholarship for women medical students at Howard University.
Edwards died in 1986 at the age of 86, leaving the memory of a courageous lay woman who lived out her mission to "exercise (Christ's) apostolate in the world as a kind of leaven," as stated in the Vatican II document on the laity.
WALKING WITH CHRIST
Walking with Christ on the streets of Washington in December of 1978, one of Washington's true men of God died. Llewellyn Scott was born in Washington, D.C. in 1892. As a boy he had been stricken with rickets, a bone disease caused by a deficiency in Vitamin D. It crippled him so badly that he could not walk.
Thanks to the interest of the wife of the Army surgeon general, the young boy was given medical treatment. Scott was finally able to walk for the first time at the age of 10. He was enrolled in a parochial school, became a Catholic, and was finally able to catch up on his schooling.
In time, he graduated from Howard University and served in the Army in World War I. He briefly taught school in North Carolina and in the District of Columbia, and then became a social worker.
Everything changed, however, at the beginning of the Great Depression in 1930. He acquired property in the heart of Washington and opened the Blessed Martin de Porres Hospice to provide shelter and food for homeless men, funded at first with a donation from Dorothy Day and his own life savings. The hospice was open to all but especially to black men who often were unable to find assistance elsewhere. Scott finally gave up his government job and devoted all of his time and effort to the service of homeless men.
Scott was a short, unprepossessing man, soft-spoken and nonthreatening. He was someone in whom men could confide and to whom one could talk. His hospice was openly Catholic and always had a chapel and a space for prayer. Scott, who like Edwards had great devotion to St. Francis, was received by three popes and received annual donations from the archbishop of Washington, and in his own quiet way was active in the civil rights movement. He marched with the Rev. Martin Luther King Jr. shortly before King's murder in Memphis.
Scott died from leukemia in 1978 at the age of 86. For some he was simply an ordinary man; but for all he was a man who did extraordinary things. He touched the lives of many across the country, and he turned the lives of some completely around. All this was done without an imposing staff, without programs, without forms and paperwork, without fanfare – he simply walked with Christ on the streets of Washington.
THE GIFT OF BLACKNESS
More than 30 years ago on his visit to the shrine of the Ugandan martyrs, Pope Paul VI launched a challenge to the people of Africa to bring to the Catholic Church their precious and original gift of "blackness." The challenge has reached all the sons and daughters of Africa, even today.
Our spiritual gifts have been the lives and works of countless people who have walked, and walk still, in the sight of God. Despite the violence of chains, ropes, and whips; despite the pettiness and the rejection, they have built up the Church and made her holy.
— "The History of Black Catholics in the United States," by Benedictine Father Cyprian Davis. Copyright © 2002 Claretian Publications. Reprinted by permission from the August 2002 issue of U.S. Catholic magazine, www.uscatholic.org.
What is Black Catholic History Month?
On July 24, 1990, the National Black Catholic Clergy Caucus of the United States designated November as Black Catholic History Month to celebrate the history and heritage of black Catholics. November is significant because two important black saints are commemorated within the month: St. Martin de Porres' feast day (Nov. 3) and St. Augustine's birthday (Nov. 13). With All Saints and All Souls' Day, we also remember the saints and souls of Africa and the African Diaspora.
African-American Catholics by the numbers
There are 3 million African-American Catholics in the United States.
Of Roman Catholic parishes in the United States, 798 are considered to be predominantly African-American. Most of those continue to be on the East Coast and in the South.
About 76 percent of African-American Catholics are in diverse or shared parishes, and 24 percent are in predominately African-American parishes.
As of February 2017, there are 15 living African-American bishops, eight of whom remain active, and six U.S. dioceses are headed by African-American bishops.
— USCCB
What is the diocese's African-American Affairs Ministry?
On May 17, 1985, a group of 10 people calling themselves the Committee for Concerned Black Catholics met to discuss issues and concerns that were particular to black Catholics in the diocese. They urged then Bishop John Donoghue to coordinate efforts of black Catholics in the diocese.
In July 1985, the ministry was officially begun as the Diocesan Committee on Black Catholic Ministry and Evangelization, and was a part of the diocesan Ministry for Justice and Peace. In 1989 it became a separate office to address and serve the needs and concerns of black Catholics in the diocese.
Since then, the African-American Affairs Ministry has grown. Its main goal is make visible the work, contributions, traditions and culture of black Catholics to the Church and to society, and to propose adequate diocesan responses to racism and other social injustices.
— www.charlottediocese.org
Predominantly black parishes in the Diocese of Charlotte
Our diocese has four parishes with an African-American Catholic heritage:
- Our Lady of Consolation Church, Charlotte (1955, combining the former St. Mary and Our Lady of Perpetual Help parishes)
- St. Mary's Church, Greensboro (1928)
- St. Benedict the Moor Church, Winston-Salem (1940)
- St. Helen Mission, Spencer Mountain (early 1900s)
More online
Read more about black Catholics throughout history, including popes, saints and notable black Catholic leaders such as St. Charles Lwanga and Companions, St. Moses the Black, the Scillitan martyrs and St. Josephine Bakhita
At www.nbccongress.org: Learn more about the National Black Catholic Congress
Important dates in black Catholic American history
1565-1899

Blacks, both slave and free, help to found St. Augustine, Fla., the oldest town in the U.S. In 1693 Spain offers freedom in Florida to slaves who convert to Catholicism. Until 1763, these freed slaves live in a community northeast of St. Augustine. Gracia Real de Santa Teresa de Mose, or Fort Mose, established in 1738, is the first free black town in the U.S.

1781

Gov. Don Felipe de Neve recruits 11 families to settle on the Porciuncula River – now Los Angeles. The settlers are all Catholic, a mix of Africans, Spanish and American Indians. Meanwhile, Maryland's black Catholic population grows to 3,000 as a result of Jesuit evangelization in the region.

1829

Women from Baltimore's Haitian refugee colony begin to educate local children in their homes and in 1829 found the Oblate Sisters of Providence. The first superior is Elizabeth Lange, born in Cuba of Haitian parents. A later archbishop dismisses the need for an order of black religious, but the sisters find advocates among the Redemptorists and in St. John Neumann, then archbishop of Philadelphia.

1839

In his 1839 apostolic letter, "In Supremo Apostolatus," Pope Gregory XVI condemns the slave trade as the "inhuman traffic in Negroes." Rome outshines the U.S. in race relations from the 17th to 20th centuries. Many U.S. bishops as well as men's and women's religious orders in this period own slaves, sometimes advocating for their proper treatment.
Bishop John England of Charleston, S.C., defends the American domestic slave trade, arguing that Pope Gregory's apostolic letter refers only to slaves imported by the Spanish and Portuguese. Though claiming he is not personally in favor of slavery, he says it was a "question for the legislature and not for me."

1842

Founded by Henriette Delille and Juliette Gaudin in New Orleans, the Sisters of the Holy Family become the second religious order for black women. Biracial and of African descent, the founders are free people of color. The order ministers to poor blacks, educating and tending the sick. During an outbreak of yellow fever, the nuns heroically nurse the sick and are thus granted public recognition. But they are not allowed to wear their habit in public until 1872.

1766-1853

Arriving in New York from Haiti in 1787 with his owner, Jean Bérard, Pierre Toussaint is apprenticed to a New York hairdresser. He becomes a friend to the city's aristocracy by dressing the hair of wealthy women. When Bérard dies penniless, Toussaint financially supports Bérard's wife, nursing her through emotional and physical ailments. She grants him his freedom in 1807. His stable income allows him to buy freedom for his sister and his future wife, and to be generous with many individuals and charities, including an orphanage and school for black children. He cares for the ill when yellow fever sweeps the city and opens his home to homeless youth, teaching them violin and paying for their schooling.

American black Catholics of note

Sainthood causes for four African-American Catholics have been opened with the Church: Father Augustus Tolton, priest for the Archdiocese of Chicago; Mother Henriette Delille, foundress of the Sisters of the Holy Family in New Orleans, who has been declared venerable; Mother Mary Elizabeth Lange, foundress of the Oblate Sisters of Providence; and Pierre Toussaint, who was brought to New York as a slave and later became a well-known philanthropist, also declared venerable.

- Father Augustus Tolton, priest for the Archdiocese of Chicago
Father Augustus Tolton was born a slave in 1854 on a plantation near Brush Creek, Mo. His father left to try to join the Union Army during the Civil War. In 1862, his mother escaped with her three children by rowing them across the Mississippi River and settling in Quincy, Ill.

Young Augustus had to leave one Catholic school because of threats; he found a haven at St. Peter Parish and School, where he learned to read and write and was confirmed at age 16.

He was encouraged to discern his vocation to the priesthood by the Franciscan priests who taught him at St. Francis College, now Quincy University, but could not find a seminary in the United States to accept him. He eventually studied in Rome and was ordained for the Propaganda Fidei Congregation in 1886, expecting to become a missionary in Africa. Instead, he was sent back to Quincy, where he served for three years before coming to the Archdiocese of Chicago in 1889.

He spearheaded the building of St. Monica Church for black Catholics, dedicated in 1894, and died after suffering heat stroke on a Chicago street on July 9, 1897.

- Venerable Mother Henriette Delille, foundress of the Sisters of the Holy Family in New Orleans

A free woman of color living in New Orleans in the 19th century, Delille wanted to be a religious but legal and social restraints 20 years before the abolition of slavery and the Civil War prevented local communities from accepting her. Therefore, she and two other free women sought to form their own. The Church gave them permission to form a pious society that took no vows and whose members were free to withdraw as they wished. They aided the poor, the sick, the elderly and helpless, the lonely, and the uninstructed who needed care.

Hundreds of more women soon followed them in consecrating themselves to God's service as Sisters of the Holy Family, and Delille was named their leader. Known as the "Servant of Slaves," Delille died in 1862.
- Mother Mary Elizabeth Lange, foundress of the Oblate Sisters of Providence

Elizabeth Clarisse Lange's parents were refugees who fled to Cuba from the revolution taking place in their native Saint Dominque (present-day Haiti). Her father was a gentleman of some financial means and social standing. Her mother was a Creole. However, in the early 1800s young Elizabeth left Santiago de Cuba to seek peace and security in the United States. Providence directed her to Baltimore, where a great influx of French-speaking Catholic San Dominguios refugees was settling.

She was a courageous, loving and deeply spiritual woman, and a strong, independent thinker and doer. Although she was a refugee, she was well educated and had her own money. It did not take long to recognize that the children of her fellow refugees needed education. She determined to respond to that need in spite of being a black woman in a slave state long before the Emancipation Proclamation. She used her own money and home to provide free education to children of color, and eventually founded the Oblate Sisters of Providence, the first Black Catholic order in the United States.

Lange practiced faith to an extraordinary degree. In fact, it was her deep faith which enabled her to persevere against all odds. To her black brothers and sisters she gave of herself and her material possessions until she was empty of all but Jesus, whom she shared generously with all by being a living witness to His teaching. She died in 1882.
- Venerable Pierre Toussaint, brought to New York as a slave and later a well-known philanthropist

Coming to New York from Haiti in 1787 with his owner, Jean Bérard, Pierre Toussaint was apprenticed to a New York hairdresser. He became a friend to the city's aristocracy by dressing the hair of wealthy women, and when Bérard died penniless, Toussaint financially supported Bérard's wife and nursed her through emotional and physical ailments. She granted him his freedom in 1807.

His stable income allowed him to buy freedom for his sister and his future wife, and to be generous with many individuals and charities, including an orphanage and school for black children. He not only provided money, but manifested genuine care and concern for the afflicted. He cared for the ill when yellow fever swept the city and opened his home to homeless youth, teaching them violin and paying for their schooling. His wife shared in his philanthropic efforts, and their home became a shelter for orphans, a credit bureau, an employment agency and refuge for priests and poverty-stricken travelers. Proud to be black, Toussaint generously supported the Oblate Sisters of Providence in Baltimore.

In his later years, Toussaint still worked to help others. One of his clients advised him, "Toussaint, you are the richest man I know, why not stop working?" He replied, "Then I should not have enough to help others, madam." Two years after his wife's death, he died in 1853 aged 87.
— Sources: Catholic News Agency, www.catholiconline.com, www.AmericanCatholic.org, www.catholic.org, EWTN, The Catholic Encyclopedia, Wikipedia

1875

Although James Healy and his nine siblings – all fathered by a Georgia plantation owner – are officially slaves, their father brings them north for education and freedom. Three of the Healy brothers – James, Patrick, and Alexander – become the first African American priests in the U.S., although they do not identify with being black and never speak out on behalf of blacks. Bishop John Fitzpatrick of Boston, a friend of their father, encourages the boys to attend Holy Cross College in Worcester, Mass. James studies for the priesthood in Paris and is ordained bishop of Portland, Maine, in 1875. His brother, Patrick Francis Healy, a Jesuit who conceals his African origins for much of his career, becomes president of Georgetown University in 1874 (ironic because Georgetown admitted no black students until the mid-1900s). James would not ally himself with black Catholic leaders nor agree to address meetings of black Catholics, once citing St. Paul's admonition that there shall be no Greek nor Jew in Christ.

1889

In January 1889 almost 100 black Catholic men meet with President Grover Cleveland on the last day of the first black Catholic lay congress in U.S. history. Daniel Rudd, a journalist from Ohio and founder of the American Catholic Tribune, becomes a leader of black laity. Fiercely proud of the Catholic Church, Rudd claims the Church is the one place of hope for black people. Rudd recruits delegates to the first Black Catholic Congress, hoping to "let them exchange views on questions affecting their race; then uniting on a course of action, behind which would stand the majestic Church of Christ." The delegates' statement calls for Catholic schools for black children, endorses temperance, appeals to labor unions to admit blacks, advocates better housing, and praises religious orders for aiding blacks. Rudd also helps organize the first lay Catholic congress of the entire U.S. in 1889, where he insists that blacks be treated as part of the whole, not as a special category. At the fourth Black Catholic Congress in 1893, Charles Butler decries prejudice and discrimination within the Catholic Church, asking, "How long, O Lord, are we to endure this hardship in the house of our friends?" The congress calls attention to the Church's failure in its mission "to raise up the downtrodden and to rebuke the proud."

1909

The fraternity of the Knights of Peter Claver is established by the work of Josephite priests as a parallel to the Knights of Columbus. It soon develops chapters for women and young people.

1916

Led by Thomas Wyatt Turner, the Committee for the Advancement of Colored Catholics forms during World War I to care for black Catholic servicemen, neglected by both the Knights of Columbus and the black YMCA. After the war, the group broadens its focus. Its advocacy gives birth to a new national forum for black Catholics. Its purpose: "Collection of data concerning colored Catholics, the protection of their interests, the promotion of their welfare, and the propagation of the faith among colored people." The U.S. bishops, despite requests from Rome to act on behalf of blacks during the race riots and lynchings of 1919, avoid the topic at their first annual meeting. In response, the committee publicly urges the bishops to denounce discrimination and consult with black Catholics, saying, "at present we are neither a part of the colored world (Protestant), nor are we generally treated as full-fledged Catholics."

1916

The Georgia legislature introduces a bill prohibiting whites from teaching black students. Although the law eventually fails, a community of black sisters is formed to teach. In 1922 the sisters relocate to New York where they start a soup kitchen and begin educating local children. In 1929 they affiliate with the Franciscan Third Order, becoming the Franciscan Handmaids of the Most Pure Heart of Mary. Still active in Harlem, their ministries have spread elsewhere in the United States.

1920

The Society of the Divine Word in Greenville, Miss., with the blessing of Pope Benedict XV, opens St. Augustine's, the first seminary for blacks. Some American bishops are still not convinced of the merit of a black priesthood.

1931

Xavier University in New Orleans is established by the Sisters of the Blessed Sacrament and becomes the first black Catholic university in the U.S.

1958

American bishops denounce racial prejudice as immoral for the first time.

1965

Many Catholic clergy and women religious join the march in Selma, Ala., marking the Church's foray into the civil rights struggle for racial equality.

1966

Father Harold Perry, SVD, is ordained auxiliary bishop of New Orleans, becoming the second black bishop in U.S. history.

1968
Prior to the meeting of the Catholic Clergy Conference on the Interracial Apostolate in 1968, Father Herman Porter of the Rockford, Ill., diocese invites all U.S. black Catholic clergy to a special caucus. More than 60 black clergy gather to discuss the racial crisis and decide to form a permanent organization. They send a statement to the bishops strongly criticizing the Church but clear in its expression of their devotion and hope. It lists nine demands for the Church to be faithful in its mission to blacks and to restore the Church within the black community. The caucus remains active today.

1979

The U.S. bishops issue a Pastoral Letter on Racism, "Brothers and Sisters to Us," reiterating opposition to the persistent presence of racism and calling attention to the relationship between racial and economic justice.

1985

The National Black Catholic Congress is re-established in 1985 as a coalition of black Catholic organizations. In 1987, NBCC renews the tradition of gathering black Catholics from across the country. The first renewed congress, Congress VI (the first five took place in the 1800s), takes place in May of 1987 in Washington, D.C. NBCC holds a national congress every five years, and each event attracts growing numbers of attendees.

1990

The National Black Catholic Clergy Caucus designates November as Black Catholic History Month.

2001

The first National Gathering of Black Catholic Women, organized by the National Black Sisters Conference, is held in Charlotte, N.C. More than 300 women religious from across the U.S. attend.