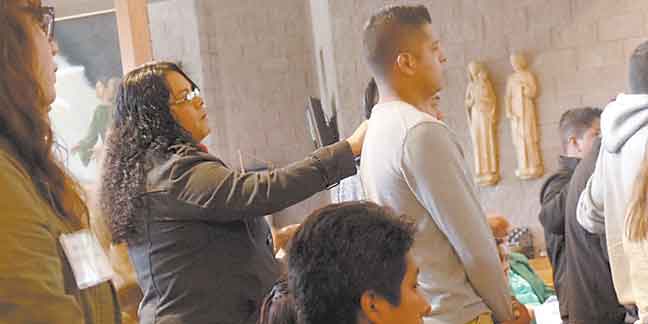 Hundreds of people across the Diocese of Charlotte are preparing to join the Catholic Church this Eastertime, through the diocese's Rite of Christian Initiation (RCIA) program.
They have been discerning, with the help of their sponsors and their parish's RCIA team, that God is calling them to receive the sacraments of initiation (baptism, confirmation and first Holy Eucharist) at the Easter Vigil. Before they can be initiated, they must be officially called to the sacraments by the bishop or someone designated by him, during the Rite of Election.
The Rite of Election marks the end of formal study of the teachings and practices of the Church, and the catechumens are now called the elect. Rites of Election are held at central locations across the diocese during Lent, this year at St. Thomas Aquinas Church in Charlotte, St. Eugene Church in Asheville and Holy Cross Church in Kernersville. The remaining weeks of Lent are a time of intense prayer and preparation for their entrance into the Church at the Easter Vigil.
— Photos provided by Capuchin Franciscan Father Martin Schratz