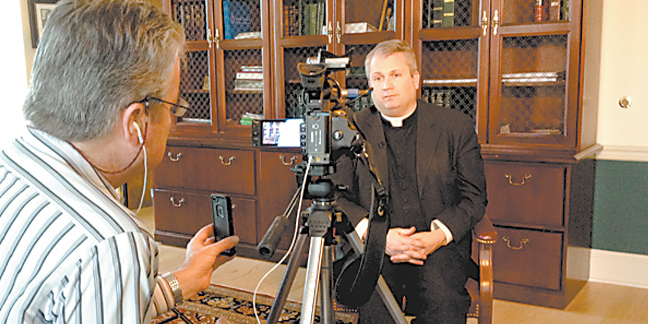 CHARLOTTE — For the Jubilee Year of Mercy, the Catholic News Herald will feature short video reflections from Father Patrick Winslow, pastor of St. Thomas Aquinas in Charlotte.
Father Winslow is one of 50 U.S. priests have been designated a "Missionary of Mercy."
One way the pope wants to show "the Church's maternal solicitude" is to send out "Missionaries of Mercy" – specially selected priests who have been granted "the authority to pardon even those sins reserved to the Holy See," the pope wrote in "Misericordiae Vultus" ("The Face of Mercy"), the document officially proclaiming the Holy Year.
"For this Year of Mercy, one of the best ways to get the word out is to preach it," Father Winslow said. "It's an opportunity to reflect upon something that is so good – to highlight the mercy of God."
Watch all seven videos here: