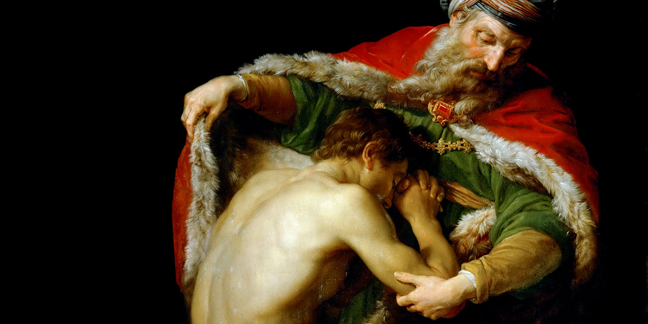 Several local pilgrimages during the Extraordinary Jubilee Year of Mercy are planned
:
— A Diocese of Charlotte Jubilee Year of Mercy Pilgrimage is being led by Father Michael Kottar of St. Mary, Help of Christians Church in Shelby and Father Carmen Malacari of Holy Spirit Church in Denver. Pilgrims will travel to Rome, Sienna, Assisi and Nettuno Oct. 12-21. Costs of the pilgrimage are $3,299, not including taxes and tips. For more information and to register, contact Jean Judge at 704-487-7697 or email This email address is being protected from spambots. You need JavaScript enabled to view it.. Online registration can be done through www.GoCatholicTravel.com/Charlotte.
— The Diocese of Charlotte Youth and Young Adults Ministry is hosting a pilgrimage to Poland and the Czech Republic for World Youth Day 2016 July 24-Aug. 3, for people aged 16 to 35. The cost for the tour ranges from $4,170 for twin occupancy, $3,970 for triple occupancy, and $3,770 for quadruple occupancy, and includes round-trip airfare from Charlotte. For additional information, contact Canterbury Pilgrimages and Tours at 800-653-0017 or email This email address is being protected from spambots. You need JavaScript enabled to view it..
— A pilgrimage is being organized to the Mass for the canonization of Blessed Mother Teresa of Calcutta Sept. 1-9 with Father Benjamin Roberts, pastor of Our Lady of Lourdes Church in Monroe. The pilgrimage will also tour Rome, Assisi, Tuscany, Florence and Venice. The trip costs $3,900 and is all-inclusive with airfare. To register, call 855-842-8001 or 508-340-9370. Online registration can be done through www.proximotravel.com. Reference Father Roberts at registration.
— St. Pius X Church in Greensboro is celebrating a Year of Divine Mercy Pilgrimage with a tour of Poland and Prague. Monsignor Marcaccio will host the Sept. 19-29 pilgrimage, which will include Warsaw, Krakow, Lagiewniki and the Infant of Prague. The trip ranges between $4,595 per person for double occupancy and $5,445 per person for single occupancy. Contact Ellen Fennie at This email address is being protected from spambots. You need JavaScript enabled to view it. or call 336-202-4223 to register.
— A Year of Mercy Pilgrimage to Poland Oct. 30-Nov. 6 will be led by Father Christopher Roux, rector and pastor of St. Patrick Cathedral in Charlotte. Walk in the footsteps of the Saints of Mercy St. John Paul II and St. Faustina, view the miraculous image of Our Lady of Czestochowa, and more. Pricing starts at $3,699 for reservations received by March 11. Call Corporate Travel at 1-800-727-1999, ext. 121 or 150, or go to www.ctscentral.net.
— Our Lady of Grace School and Church will host a Pilgrimage of Mercy through Italy July 11-21. Directed by Father Noah Carter and Father Eric Kowalski, the pilgrimage will tour Venice, Florence, Assisi, Nettuno, St. Maria Goretti's Shrine and the Vatican City. Cost for the tour is $3,599, including airfare. For details, contact Father Carter at 336-274-6520, ext. 318, or email This email address is being protected from spambots. You need JavaScript enabled to view it..
Is your parish or ministry hosting a pilgrimage for the Year of Mercy? Email us the information at This email address is being protected from spambots. You need JavaScript enabled to view it..
— Rachel McKimmon, intern