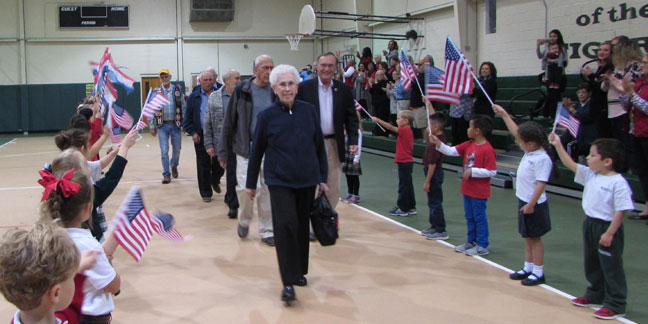 GASTONIA — St. Michael Catholic School in Gastonia held a Veterans Day ceremony in honor of all the military heroes who courageously served our country.
Veterans were honored with patriotic songs, a reenactment of the flag raising on Iwo Jima, and a flag folding ceremony.
Middle schoolers also read essays that reflected on the meaning of Veterans Day and the sacrifices that military personnel make to keep our nation free.
After the ceremony, veterans were invited to enjoy breakfast with their families and to celebrate their dedication to our country.
— Photos provided by Tammy Eason