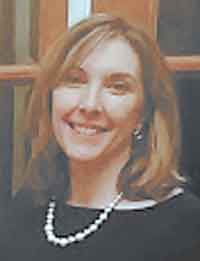 CHARLOTTE — After a nationwide search, the board of directors of MiraVia has selected Debbie Capen, former assistant director of the organization, to lead MiraVia in wake of the retirement of longtime executive director Jeannie Wray.
MiraVia, which began as Room At The Inn in 1994, helps abortion-vulnerable women choose life and build independent, healthy lives for themselves and their children. MiraVia offers life skills classes, material assistance and moral support to the women who come to them for help – free of charge. Since its founding, MiraVia has helped nearly 7,000 women and their children at its outreach facility in Charlotte.
In 2012, it opened a 10,000-square-foot maternity home next to Belmont Abbey College which can house up to 15 young women with an unplanned pregnancy who want to complete their college education and care for their babies. To date, MiraVia has provided this free housing to 13 mothers and 10 children.
Jordan Raniszeski, president of the MiraVia board of directors, shared the news of Capen's selection on MiraVia's website.
"Debbie's experiences as the former chairperson of Charlotte Right to Life, and time spent working with organizations like North Carolina Right to Life, Silent No More and 40 Days for Life, as well as her nine years of experience at MiraVia, make her uniquely suited to lead our organization," he said.
Capen recalls how she first became involved in the work of MiraVia.
"In 2001 my husband Jon and I were invited to our first MiraVia banquet (then Room At The Inn), and I was profoundly touched by the beauty and passion of the mission," she said. "That night, I felt a strong call to do more to help women choose life for their babies. It was then that Jon and I began seeking out more meaningful ways to volunteer and help advance the culture of life."
When she joined MiraVia in 2008 as its assistant director, it was an opportunity to live out her Catholic faith through service, she said.
"Each day has been a blessing. Over the past nine years, I have seen first-hand what can be accomplished when people of faith work together to help the most vulnerable members of our society. Each mother and child we serve is a living testament to the love of God.
"It is an honor to be a part of MiraVia and I look forward to carrying on its life-saving mission," she said.
— SueAnn Howell, Senior reporter