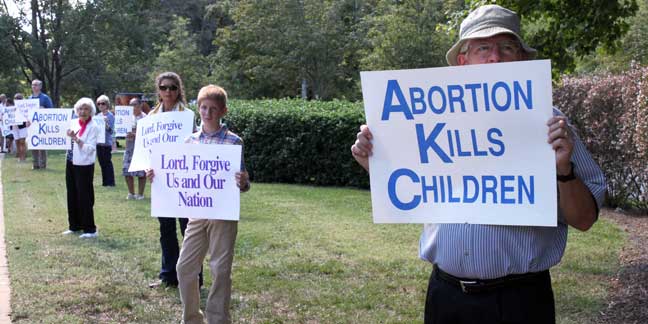 Hundreds of faithful took to the streets Oct. 2 for Respect Life Sunday, participating in "Life Chains" outside their churches, in their downtown areas, or other busy public thoroughfares.
Life Chains were organized in more than 30 locations in 24 towns across the Diocese of Charlotte, marking the start of Respect Life Month in October.
Respect Life Month is held each year by the U.S. Conference of Catholic Bishops to help Catholics understand, value, and become engaged with supporting the dignity of the human person, and therefore the gift of every person's life.
Learn more and download educational resources at http://www.usccb.org/about/pro-life-activities/respect-life-program/index.cfm
(Photos by SueAnn Howell and Rico De Silva, reporters; John Cosmas, Paul Doizé, Mike FitzGerald, Patrick Hession, Giuliana Riley and John Kenny, correspondents; provided by Diane Hoefling and John Russell)