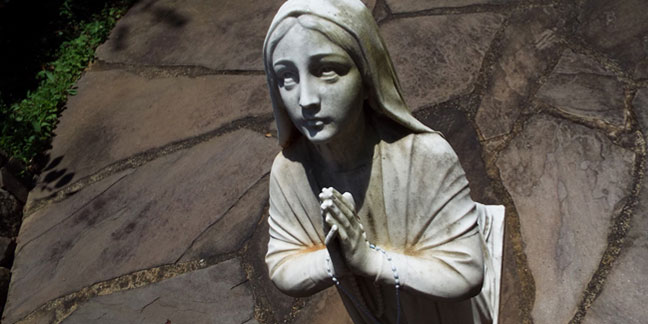 HAMPTONVILLE — The spiritual retreat known as Well of Mercy is difficult to find on a map even using the latest navigation app. Located on more than 100 rolling, green acres between Statesville and Winston-Salem, it is not advertised and its population is intentionally low at just 20 people.
"Some guests have heard of Well of Mercy countless times and never paid much attention, but in their time of need, they find themselves coming here," says its spiritual director, Peg Cartner.
Well of Mercy, founded in 1997 by Mercy Sister Brigid McCarthy and Mercy Sister Donna Vaillancourt, is a place for the brokenhearted and spiritually poor. These Sisters of Mercy have designed Well of Mercy as a sacred place dedicated to the individual and to silence – a place they felt called to establish after receiving numerous requests, particularly from women, looking for a peaceful location to pray and draw closer to God.
Sister Brigid explains, "Women today have anxiety from their families, their jobs, and are expected fill so many different roles. Well of Mercy is a place for women that need respite from the everyday goings-on of their lives. This is a safe place where she does not have to do anything. No expectations, no programs, no schedules. Our guests are able to experience individual spiritual peace and healing."
Cartner notes, "This is not intended to be a group retreat center. No groups are allowed to rent this area. This is not some kind of conference center."
The goal is for quiet to be preserved as much as possible. Each of the retreat's four guest houses is intended for individual use. Visitors are encouraged to journey alone amid the safe environment and find their own spiritual path. There are hiking trails, a labyrinth, a chapel and a grotto to encourage prayer and self-reflection.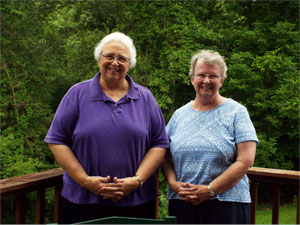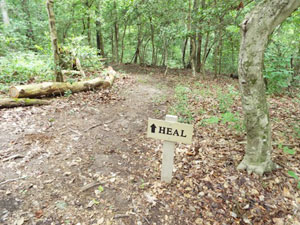 Upon check-in, Cartner gives guests a map, some brochures, and a guideline paper on the importance of silence. At the bottom of the "Silence" brochure is Psalm 46:10: "Be still, and know that I am God."
Guests can even go a little further by making the retreat experience a silent journey, she adds. "They can wear a tag which reads 'Please respect my silence.' They can also sit at the 'silent table' during meals."
"We want to support people for what they need in order to get them time with God and for tranquility and healing to occur," Sister Brigid emphasizes. "We have healing spaces; there are 13 of them on the property. Some guests sit for hours in the same spot just reflecting, and that is OK."
She adds, "My favorite spot is the bridge over the creek. It is a great place to sit. There are two benches opposite one another. We encourage people to say a prayer when the water is flowing down, casting out troubles in their own time of quiet. Emptying doubt, fear and regret spiritually. Then they should go to the other bench, where the water is flowing towards them. Here they should pray about what they would like to fill themselves with and receive it."
Long-term guest and board member Michael Smiley says, "This place is a gift. Sister gives you exactly what you need when you need it."
Indeed, all six employees are determined to nourish and protect guests at Well of Mercy. Says Cartner, "My job description is to do whatever it takes for people to feel nurtured and cared for."
For more information about Well of Mercy or to make a reservation, call 704-539-5449 or go online to www.wellofmercy.org.
— Lisa Geraci, Correspondent