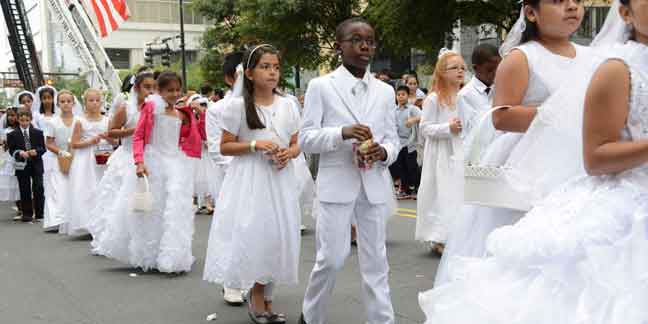 CHARLOTTE — Watch a replay of the Eucharistic Procession from the 11th annual Eucharistic Congress.
This year's procession of 9,000 was the largest amount of faithful who took to the streets of uptown Charlotte to follow Jesus, pray the rosary, sing and play music.
Watch the faithful of the Diocese of Charlotte as they processed from St. Peter Church through uptown Charlotte to the Charlotte Convention Center, where the Eucharistic Congress was held Sept. 11-12.
More online
Get more photos, videos, quotes and pictures from the Eucharistic Congress from our live blog, goeucharist.tumblr.com.
{dj media 22}