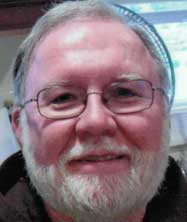 BEACON, N.Y. — Capuchin Franciscan Father Stanislaus W. Kobel, 70, passed away Nov. 12, 2016, at St. Lawrence Friary Infirmary in Beacon, N.Y.
A Mass of Christian Burial was celebrated on Nov. 17, 2016, at St. Lawrence Friary. Burial followed at the St. Lawrence Friary Cemetery.
He was born in Philadelphia on Oct. 16, 1946, the son of the late Stanislaus W. Kobel Sr. and Margaret Bonner Kobel. He graduated in 1964 from St. Joseph's Prep High School in Philadelphia and then in 1968 from St. Joseph's University in Philadelphia. He was a successful businessman in the fields of accounting, management, marketing and economics.
He entered the postulancy program of the Capuchin Franciscan Friars Province of the Sacred Stigmata of St. Francis on Aug. 27, 1989, at St. Lawrence Friary. He made his first profession of vows on Aug. 3, 1991. He was ordained a priest on Sept. 7, 1996, at Immaculate Conception Church in Bronx, N.Y., by Bishop William G. Curlin of Charlotte.
Father Kobel served in ministry in various dioceses, including at Our Lady of Mt. Carmel in Passaic, N.J., and as a hospital chaplain at St. Mary's Hospital in Passaic, both of which are located in the Diocese of Paterson. He served for many years as parochial vicar at St. Thomas Aquinas Church in Charlotte.
Father Kobel is survived by his brother, John Kobel; his sisters, Kathleen Gartland and Peggy Keasler; five nephews and one niece; and three great-nephews and five great-nieces.
To send personal condolences, go online to www.halveyfh.com.
Peter T. and Patrick J. Halvey of Halvey Funeral Home Inc. in Beacon, N.Y., were in charge of the arrangements.
— Catholic News Herald