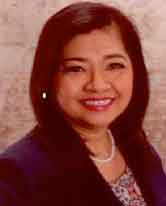 CHARLOTTE — The head coach of Charlotte Catholic High School's Debate and Speech Team has received national and state recognition for her efforts and dedication. Mary A. Morales recently was awarded the Diamond Coach Award, her first, by the National Speech and Debate Association. She also was named the Carolina West District Coach of the Year.
Coaches earn distinction in the NSDA through team participation, student achievement, public service and leadership work.
To earn a Diamond Award, a coach must be a member of the NSDA for at least five years. Coaches earn additional Diamond levels based upon the points they receive in the Honor Society. A coach who attains 1,500 points is awarded a first Diamond Award. Coaches with 3,000 points are awarded a second Diamond Award, and so on.
Winning coaches will be recognized at the world's largest academic competition, the National Speech and Debate Tournament, which will be held this June in Birmingham, Alabama. More than 7,000 students, coaches, and parents from across the country attend the National Tournament each year.
The National Speech and Debate Association is the largest interscholastic speech and debate organization, serving middle school, high school and collegiate students in the United States for the past 90 years.
It provides competitive speech and debate activities, high-quality resources, comprehensive training, scholarship opportunities and advanced recognition to more than 150,000 students and coaches every year.
— Carolyn Kramer Tillman