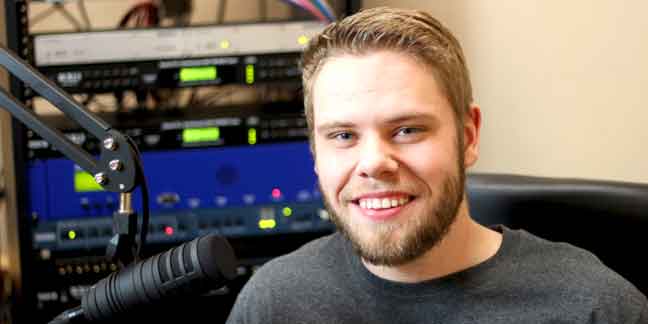 BELMONT — Belmont Abbey College has hit the radio waves with its own Low Power FM Catholic radio station, 101.5 WBAC-LP. Courtesy of a donor, the college has restarted its place in local radio after a more than 20-year hiatus.
The new station will initially broadcast the EWTN Radio Network intermingled with college-produced programming. As a Low Power FM channel, the new station reaches all of Belmont, Mount Holly and parts of eastern Gastonia and western Charlotte.
The 140-year-old Benedictine college had a station beginning in the early 1970s under the call letters WABY.
"Bringing back the radio station to the abbey affords us so many new opportunities for our students and for the college to support the Church's New Evangelization. We're excited to be back on the air. And we're excited to bring Catholic radio and great programming from EWTN to one of the fastest-growing Catholic markets in the country," said Dr. Bill Thierfelder, president of Belmont Abbey College.
The new station will support academic endeavors under the guidance of Dr. Trey Cunningham, who leads the college's new Sport Broadcasting Enrichment program, by giving students real-world experience. A new student radio club and the student-run newspaper, The Crusader, will also contribute to local programming. In addition, the college plans to broadcast college athletic events, arts events and theatre.
The new station represents the first Catholic radio station in the Charlotte area. The college will announce new programming through social media and on the college's website, www.belmontabbeycollege.edu. The station is also broadcasting online via the college's website.
— Rolando Rivas, special to the Catholic News Herald. Rolando Rivas is the director of marketing and communications for Belmont Abbey College and the acting station manager of 101.5 WBAC-LP.