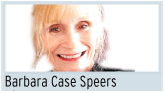 By now, you have probably pondered what to give up for Lent. So what's your game plan? Will it be similar to what you did last year for Lent?
Most of us like to stay in our comfort zones and do not extend our energies to something new, sometimes because we fear the unknown or we lack the imagination. But let's be honest: sometimes we don't want to change simply because we're lazy. Our usual Lenten penance then becomes giving up candy, soda, gum, coffee, radio or TV, or anything else we can give up without really changing our lifestyles.
But consider not giving up anything – forget about it! For Lent, I think we should indulge ourselves by going the extra mile for our faith. Here is my list of 20 decadent ideas:
1. Recite a rosary a day to keep the devil away.
2. Shower the souls in purgatory with prayers.
3. Pray a novena.
4. Turn off the television, Facebook, Twitter, radio or games, and pray nonstop for 30 minutes.
5. Pray for your enemies.
6. Pray for your priests and deacons.
7. Pray for those who are not coming to Mass.
8. Give more money in the offering plate for the Diocesan Support Appeal and support your parish.
9. Give a donation to a family in need at your parish.
10. Give a donation to a family member who needs a financial lift.
11. Spend more time with your family doing things that they like to do.
12. Spend more time with your family in religious study.
13. Spend more time with your family in prayer.
14. Take time to study the Bible.
15. Take time to study with other Catholics in a small group.
16. Take time to lead a study group at your parish.
17. Take time and read a good Catholic book.
18. Take time to learn your faith.
19. Visit the sick.
20. Go to confession.
The most important life-changer you could add to this list would be going to Perpetual Adoration each week. Sitting in front of the Blessed Sacrament offers great spiritual rewards. To me, 60 minutes in Perpetual Adoration is one hour of power.
This is a short list, and I am sure you have more ideas that you could add. So, instead of giving up something this Lent, do something that shakes you out of your routine, and then do it with your whole heart.
Barbara Case Speers is a writer who lives in Hickory.
Tell us
On the Catholic News Herald's Facebook page: What are you giving up or doing extra for Lent?