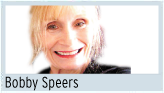 It's so easy to let our faith lives become automatic and routine. Just like when we're lounging around on the couch at home, we can easily become too lazy. We think, 'OK, I might sin a little, but not that badly.'
We sit through Mass although we think it's boring, we take the Eucharist because it's seems like the thing to do, we pray for a minute, we drop a couple of bucks in the offertory basket, and we think we're good to go. Actually, this is the very definition of a spiritual couch potato!
The Apostle Paul is so clear when he sent this letter to the church at Corinth: "Do you not know that the runners in the stadium all run in the race, but only one wins the prize? Run so as to win. Every athlete exercises discipline in every way. They do it to win a perishable crown, but we an imperishable one. Thus I do not run aimlessly; I do not fight as if I were shadowboxing. No, I drive my body and train it, for fear that, after having preached to others, I myself should be disqualified" (1 Cor 9:24-27).
In another of his letters, St. Paul writes in Galatians 5:7: "You were running well; who hindered you from following (the) truth?"
Be honest, when was the last time you used spiritual discipline to read a religious Catholic book or Bible, attended a religious study at your parish or in a small home group, did manual work at the church, joined a committee or helped with church events? When was the last time you did spiritual exercises to increase your holiness and deepen your faith? In the past month, have you been to reconciliation, listened to a homily, prayed a rosary, attended a spiritual retreat, had a desire to go to the Eucharist Congress, actively participated at Mass, gave more to charity, helped your neighbor even when you didn't want to, forgave someone, complimented instead of complained, or prayed to Jesus to say thank you? Are you spiritually stronger today than you were last year?
If not, you need a spiritual overhaul because there are no couch potatoes in heaven!
Some of you may read this and ask, what is this race thing?
St. Paul was a spiritual fitness trainer – constantly encouraging, coaching, correcting and teaching his fellow brothers and sisters in Christ.
Better than I can, he explains his race theme in his letter to the Hebrews:
"Therefore, since we are surrounded by so great a cloud of witnesses, let us rid ourselves of every burden and sin that clings to us and persevere in running the race that lies before us while keeping our eyes fixed on Jesus, the leader and perfecter of faith. For the sake of the joy that lay before Him He endured the cross, despising its shame, and has taken His seat at the right of the throne of God. Consider how He endured such opposition from sinners, in order that you may not grow weary and lose heart. In your struggle against sin you have not yet resisted to the point of shedding blood. You have also forgotten the exhortation addressed to you as sons: 'My son, do not disdain the discipline of the Lord or lose heart when reproved by Him; for whom the Lord loves, He disciplines; He scourges every son He acknowledges.'
"Endure your trials as 'discipline'; God treats you as sons. For what 'son' is there whom his father does not discipline? If you are without discipline, in which all have shared, you are not sons but bastards. Besides this, we have had our earthly fathers to discipline us, and we respected them. Should we not (then) submit all the more to the Father of spirits and live? They disciplined us for a short time as seemed right to them, but He does so for our benefit, in order that we may share His holiness. At the time, all discipline seems a cause not for joy but for pain, yet later it brings the peaceful fruit of righteousness to those who are trained by it.
"So strengthen your drooping hands and your weak knees. Make straight paths for your feet, that what is lame may not be dislocated but healed." (Heb 12:1-13)
Amen!
Bobby Speers is a writer who lives in Hickory and serves as chairperson of St. Aloysius Church's evangelization commission.