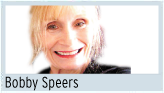 With the coming of a New Year, we are put on the spot to make a New Year's resolution. For days, we contemplate how we can make the "new" year better than the year before.
Most of us will aim to lose weight, exercise more, spend more time with family, and watch what we eat or drink, perhaps cutting carbs, calories and alcohol consumption. We put so much time and effort into our physical existence and appearance – oftentimes forgetting about or neglecting our spiritual life, our eternal souls, the part of us that really lives forever in perpetual bliss or unrelenting damnation.
Here are five New Year's Eve resolutions that will pave the way for a new you in 2018, using the joyful mysteries of the rosary as a guide:
The first joyful mystery, the Annunciation, is a prime example of opening our hearts to God's will. Mary willing accepted God's invitation to give birth to Jesus with her wholehearted fiat. When was the last time you said "yes" to the Holy Spirit? That's the little voice we sometimes ignore. A New Year's resolution might be saying "yes" to God's voice, prompting me to give freely of my time, use my talent and give sacrificially of my treasure.
The second joyful mystery, the Visitation: Mary could've given Elizabeth an excuse, something like, "You know, Liz - I'm pregnant too and I'm carrying the Savior of the world." Instead, Mary rolled up her sleeves and left her home for months to care for her pregnant cousin Elizabeth.
When we serve others, we spiritually and physically grow and rejuvenate ourselves! "For you were called for freedom, brother. But do not use this freedom as an opportunity for the flesh; rather, serve one another through love." (Gal 5:13) Jesus said in John 12:26: "Whoever serves me must follow me, and where I am, there also will my servant be. The Father will honor whoever serves me." A New Year's Resolution might be promising to serve Christ by reaching out to others and putting their needs first.
In the third joyful mystery, the birth of Jesus, we meditate on the fact that Jesus and His family had no place to stay when they arrived in Bethlehem. So, too, the door to our heart can be closed because of trials and tribulations, past hurts or shame. Should we blame God? No, we must open our hearts to Jesus. "Blessed is the man who perseveres in temptation, for when he has been proved he will receive the crown of life that he promised to those who love him." (James 1:12-13) No one experiencing temptation should say, "I am being tempted by God," for God is not subject to temptation to evil, and He Himself tempts no one. Your New Year's resolution might be to put down your worries, take up your cross and follow Jesus.
In the fourth joyful mystery, the Presentation, we hear how Mary and Joseph took the infant Jesus to the Temple as the law of Moses dictated. They humbled themselves and were obedient to God. In today's world, the humble person is considered weak. Satan knows how to spin words –remember how he tricked Eve in the Garden of Eden? Satan still gets inside our heads, tempting us to be our own gods. "Do nothing out of selfishness or out of vainglory; rather, humbly regard others as more important than yourselves, each looking out not for his own interests, but (also) everyone for those of others." (Phil 2:3-4) Your New Year's resolution could be to constantly pray, "Lord, l am happy to be last!"
In the fifth joyful mystery, finding the Child Jesus in the Temple, we read about Mary and Joseph losing Jesus in the crowd. Sometimes our daily struggles, the people we associate with, hardness of heart, and our selfishness prevents us from entering the church doors and we lose our eternal joy. So often we hear, "Why, that church is full of hypocrites!" When given this argument, the person is actually saying, "The church is full of sinners." Jesus has the answer: "The Pharisees and their scribes complained to His disciples, saying, 'Why do you eat and drink with tax collectors and sinners?' Jesus said to them in reply, 'Those who are healthy do not need a physician, but the sick do. I have not come to call the righteous to repentance but sinners.'" (Luke 5:30-32) And St. Paul tells us, "...all have sinned and are deprived of the glory of God." (Romans 3:23). Yes, the church is full of sinners and we are there by the grace of God! A New Year's resolution might be to go to confession and Mass as often as you can. Jesus is waiting there for you!
In conclusion, remember the words of Hebrews 10:19-23: "Therefore, brothers, since through the blood of Jesus we have confidence of entrance into the sanctuary by the new and living way He opened for us through the veil, that is, His flesh, and since we have 'a great priest over the house of God,' let us approach with a sincere heart and in absolute trust, with our hearts sprinkled clean from an evil conscience and our bodies washed in pure water. Let us hold unwaveringly to our confession that gives us hope, for He who made the promise is trustworthy." A new year starts with a new you!
Bobby Speers is a writer who lives in Hickory and serves as chairperson of St. Aloysius Church's evangelization commission.