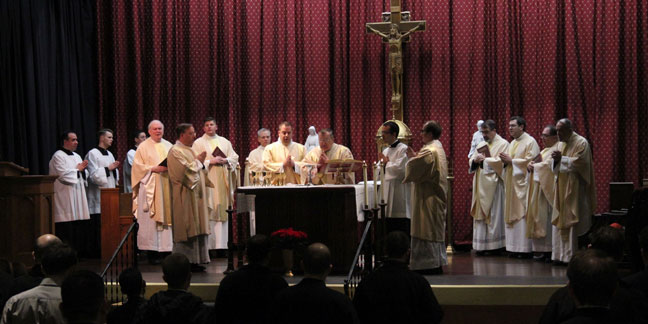 COLUMBUS, OH — His Emminence Raymond Cardinal Burke celebrated Mass Feb. 8 at the Pontifical College Josephinum.
Charlotte Deacons Christopher Bond, Christian Cook and Matthew Bean assisted the cardinal at Mass on the feast of St. Jerome Emiliani.
The Josephinum was honored by an unofficial visit from Cardinal Burke, who was in Columbus for a pro-life medical ethics conference at The Ohio State University.
— Photos by Deacon Joshua Altonji, Diocese of Birmingham and via Facebook