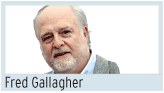 I remember them well! School let out and the shoes came off to stay except for on Sundays. My brothers and I left the house in the morning and usually showed back up with a few others, oh, let's say somewhere around lunchtime. Then off again in the green and the sun and the freedom.
As a priest of the Diocese of Charlotte, I always look on with interest whenever a brother priest gets his name in the paper. This interest, unfortunately, sometimes turns to trepidation whenever the story of a brother priest has been told in a way that hardly befits himself or his fellows in ministry. It was precisely this sort of trepidation I felt after reading the interview with Monsignor John McSweeney written by Tim Funk in the July 9 Charlotte Observer.
Cardinal Robert Sarah's recent book "The Power of Silence: Against the Dictatorship of Noise" explores a number of themes both theological and spiritual, all centering around the unhappy role that noise has come to play in our culture and more specifically in the Church.
The fourth apparition: The 19th of August
Of all the torment, trial and terror inflicted by the magistrate on the three children of Fatima – 9-year-old Francisco Marto and 7-year-old Jacinta Marto, along with their 10-year-old cousin Lucia dos Santos – the most egregious offense was keeping them imprisoned on Aug. 13. They were heartbroken. Each of the three made a promise to the Lady to be at the Cova da Iria on the 13th of every month, and this month they were not there. With innocent, childlike reasoning they believed they had broken that promise and had disappointed her.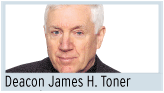 What we think is the right road
We must learn and appreciate the words of our day, which define reality for us and point to the challenges we face: democracy, diversity, equality, inclusivity, marginalization, misogyny, racism, sexism, homophobia, imperialism, colonialism, progressivism, autonomy and many others.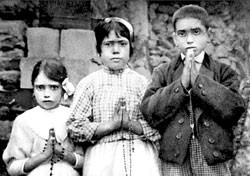 It is 1917, and the three young visionaries of Fatima – brother and sister Francisco and Jacinta Marto, and their cousin, Lúcia dos Santos – have learned much over the preceding months. Part of God's plan, the true identity of the Lady who appears over the holm oak, and the terrors of hell have been revealed to them in a series of apparitions from the Blessed Virgin Mary. They studied reading and writing at the request of Our Lady.