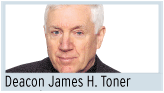 What we think is the right road
Everybody knows that capital punishment violates the right to life, that it's an affront to human dignity, that it erodes respect for human life, that it's motivated by vengeance, that it does not deter, that it removes the possibility of reform, that the state has no right to inflict the death penalty, and that innocent people often receive the death penalty.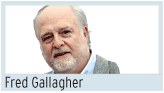 The year was 1942, 10 years before I was born, and just a couple of years after my family had moved to Gastonia. My grandfather, who by this time had eight grandchildren (with many more to follow), just kept on bothering his good friend, Father Alphonse Buss, the Benedictine monk from Belmont Abbey who was the pastor of St. Michael Church.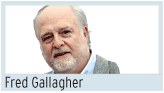 One of the great honors of my life was when I was asked at the meager age of 12 to be the godfather to an older cousin's child. As a matter of fact, I was already a godfather and proud of it. But this was a little different.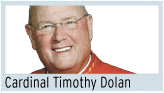 One of the most vivid memories of my childhood was the arrival of four religious sisters from Ireland who were coming to my hometown of Ballwin, Mo., to begin teaching in the brand new grammar school of Holy Infant Parish.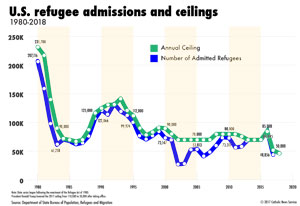 WASHINGTON, D.C. — There's little, if anything, that immigrant advocates like in the Trump administration's latest immigration plan.
Editor's note: The commentary "Why we should not attend the traditional Latin Mass" by Deacon James Toner in the Sept. 29 edition of the Catholic News Herald sparked a lot of comments on social media and several letters to the editor. Here is some of what readers had to say: