Pilgrims visit Fatima shrine during centennial anniversary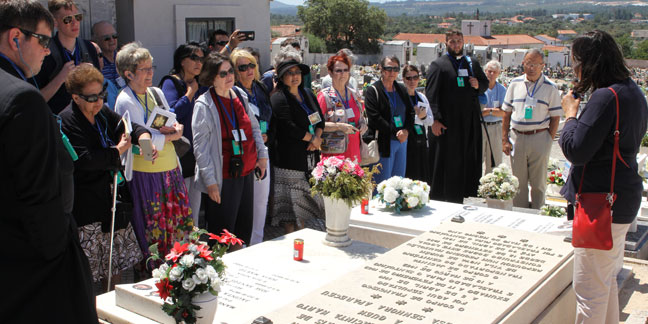 FATIMA, Portugal — Sixty-four pilgrims from the Diocese of Charlotte and other dioceses around the country traveled to Portugal on the annual Te Deum Foundation Peace Pilgrimage. This year marks the 100th anniversary of the apparitions of Our Lady of Fatima to the three shepherd children.
Two of the children, Jacinta and Francisco Marto, were canonized May 13 by Pope Francis during the centennial year celebrations. Their cousin Lucía became a Carmelite nun and lived to be 97. She died in 2005.
Experience the pilgrimage on our live blog.
Continue reading the story, see photos and video