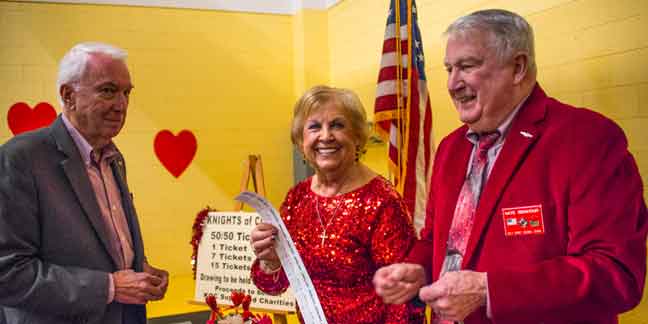 DENVER — Knights of Columbus Council 10389, associated with Holy Spirit Church in Denver, recently hosted a St. Valentine's dance to raise money for local community organizations and charities.
The fundraiser netted $4,900 to support the L.A.M.B. Foundation of North Carolina, Mira Via, Special Olympics, East Lincoln Christian Ministries and East Lincoln Pregnancy Care Center, as well as others.
The evening program featured the Salisbury Swing Band, which played music for all ages, a delicious chicken parmigiana dinner and complimentary wine.
Funds were raised from the ticket sales as well as a 50/50 raffle. Youth of the parish donated their time serving food and cleaning up.
— Doreen Sugierski, correspondent