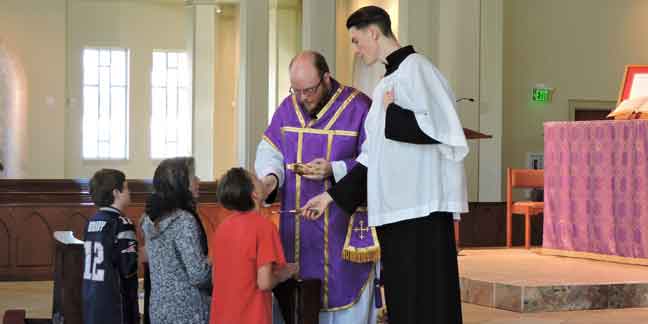 HUNTERSVILLE — St. Mark Church offered its first Lenten Friday Latin Mass March 3.
Close to 150 faithful attended the Extraordinary Form Mass, which was offered by Father Cory Catron, parochial vicar. It was his first public Latin Mass at the parish.
The Huntersville parish will continue to offer a Latin Mass each Friday during Lent at 12:30 p.m., preceded by Stations of the Cross at 12:10 p.m.
— Mike FitzGerald, correspondent; Photo provided by Amy Burger